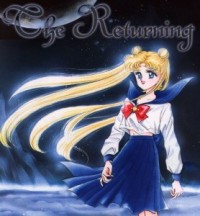 The Returning
Rating: PG (some violence)


The Returning was written over two years ago, in a period of six months. It's my most well-known fanfic, by far. This fanfic explores what the inners' lives would be like two years after Usagi's untimely death. It does not, obviously, follow Sailor Moon canon. It's by far my longest fanfic, with 20 parts that cover a total of 224 pages.

The Returning starts off confusing. Don't worry, it's intended to be that way. It will all make sense soon!

I would like to thank Dale and Tuxedo Will for their help with this fanfic.